RoHS & REACH Compliant
Polyimide High Temperature, Ultra Thin Tapes are made of 0.5 mil thick polyimide film with 0.5 mil thick silicone adhesive.
Operating temperature up to 500°F
Dielectric Strength 3,000 v/mil
Total Thickness: 1.5 Mil
Low outgassing
High tack
Custom sizes are available upon request.
Applications: 3D Printing, Aerospace Assembly, EV manufacturing, Electronic Assembly, Fiber Optics Manufacturing and Solar industry.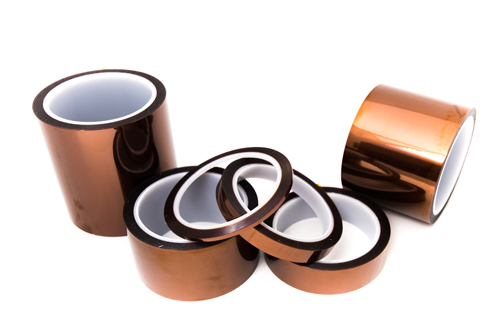 Polyimide Tape - 0.5 Mil Film + 1 Mil Adhesive