RoHS & REACH Compliant
ESD Tapes are available as ESD Clear Cello Tapes and with a printed ESD symbol, ESD Polyester Tapes and Low Static Kapton® Tapes. They are used in an electronic assembly or packaging facility where static sensitive devices or components are used.
ESD Tapes
are made of a 2 mil clear cellulose material. They are ideal for general packaging in environments where static is an issue. These ESD tapes are biodegradable and can be cut by hand. They are coated with a solvent based natural rubber adhesive, which provides excellent tack and holding power. ESD Tapes are perfect for the electronics industry since they are virtually static free and can be used to close inner boxes and wrap electronic components. These tapes are available on a 3" core and are 72 yards long. They are also known as ESD Cellulose Tapes. They are available as
clear tape with an ESD symbol
printed on it.
Low Static Kapton®
Tapes are made of 1 mil thick Polyimide film backed by 1.5 mil silicone adhesive with an Electro-static dissipative (ESD) properties to reduce the static charge. The silicone adhesive leaves no residue. Total thickness of this product is 2.5 mil.They can withstand temperatures of up to 260 degrees C (500 degrees F). Color is amber and available in 36 yard rolls. Custom sizes are available upon request. Kapton® is a registered trademarks of E.I. du Pont de Nemours and Company.
Custom sizes are available upon request.
Applications: Aerospace Assembly, Computer Operators, Computer Technicians, Electronic Assembly, Fiber Optics Manufacturing, Hospitals, and Solar Industries.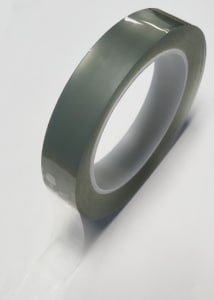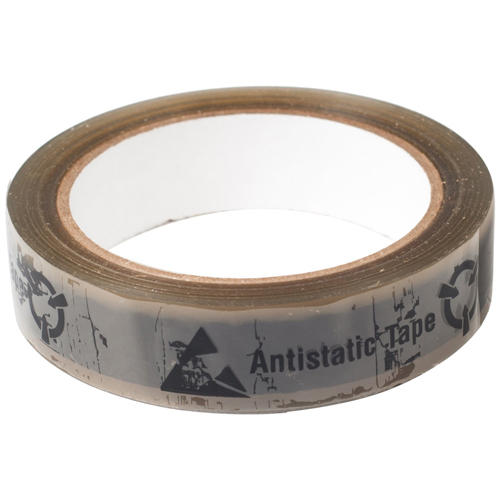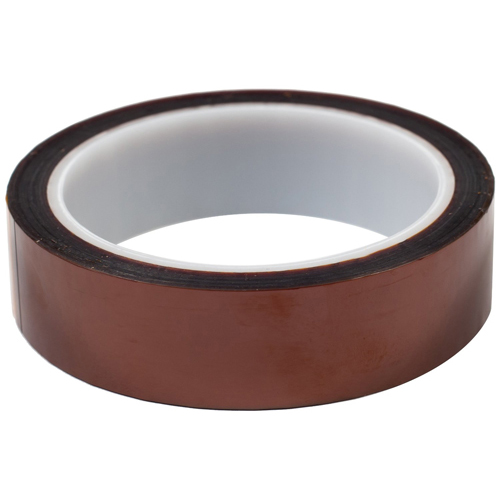 ESD Cellulose Clear Tape
ESD Printed Cellulose Tape
ESD Safe Blue Polyester Tapes