Black Polyimide Tapes - 2 Mil
RoHS & REACH Compliant
Black Polyimide Tapes are made of 2 mil thick polyimide film with 1.5 mil thick silicone adhesive. They are used in various applications where opacity, low reflectivity and aesthetics are required. They are 36 yards long.
Low Reflectivity
Operating temperature up to 500°F
Dielectric Strength 11,000 v/mil
Total Thickness: 2 Mil
Light Shielding
Custom sizes are available upon request.
Applications: 3D Printing, Aerospace Assembly, EV Manufacturing, Electronic Assembly, Fiber Optics Manufacturing, and Solar Panel Manufacturing.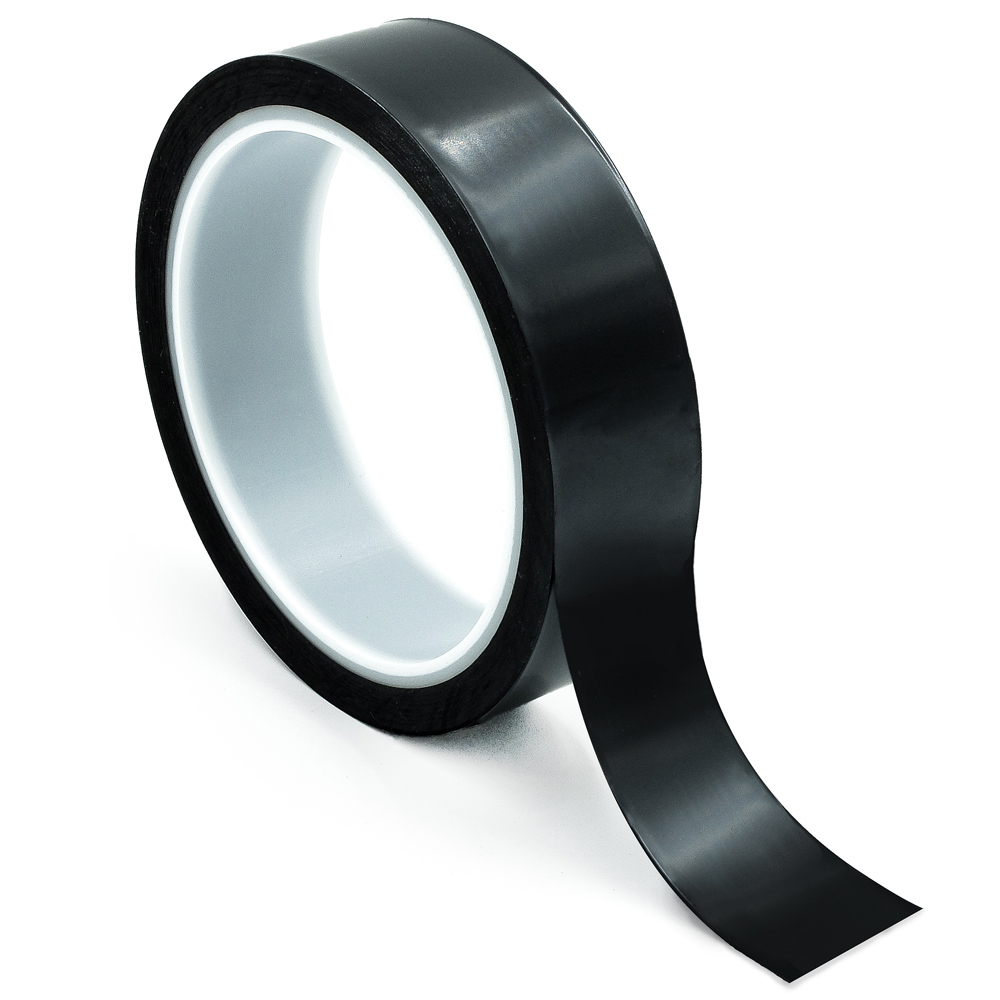 Black Polyimide Tape - 2 Mil Thick